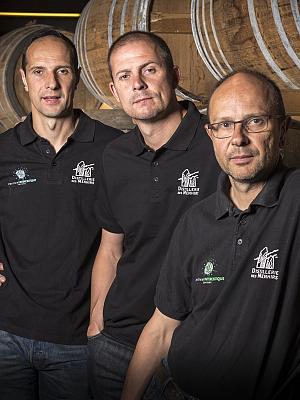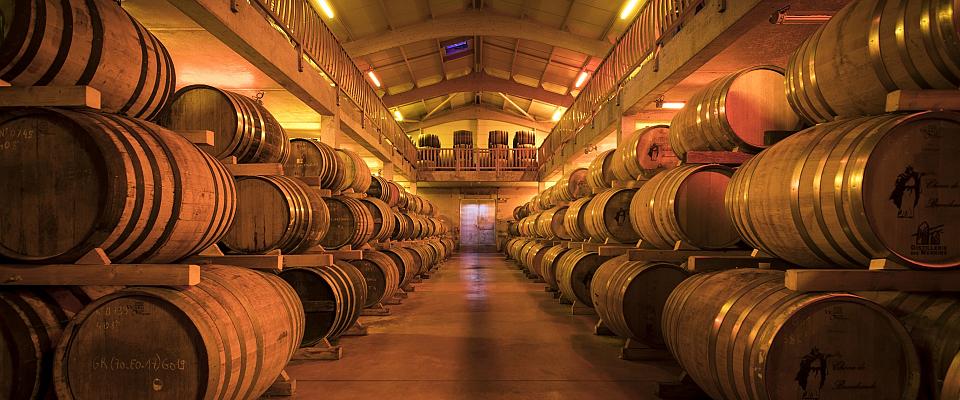 Opening times
Monday–Friday, 8:00 AM–12:00 PM and 1:30 PM–5:30 PM (4:30 PM on Fridays)
Samedi, 10:00 AM–12:00 PM
Tours
Free guided tours in July and August
Monday–Thursday: 10:30 AM, 3:00 PM, 4:30 PM
Friday: 10:30 AM, 3:00 PM
Contact
Erwan, Kevin et Loig Le Lay
7 hent Sant Philibert,
Pont Menhir,
29700 Plomelin
+33 (0)298 942 368
contact@distillerie.fr
www.distillerie.bzh/en/
A bit of history
Yes, maths can get you anywhere! Guy Le Lay is living proof: he swapped his career as a maths teacher for one as a distiller. It all started with a simple mobile still with which Guy spent many a night distilling the cider produced from his 40 ha of orchards. He also spent long hours assembling, tasting and comparing carefully crafted blends that make the reputation of his Pommeau de Bretagne AOC.
He was soon joined by his three sons Erwan, Kevin and Loïg and Erwan's wife, Christelle.
Although the distillery has also specialised in buckwheat whisky, called Eddu for the past 20 years, it nonetheless remains one of the prime destinations to discover or rediscover the emblematic apple-based beverages of Brittany.
Alcohol abuse is detrimental to your health. Drink responsibly.