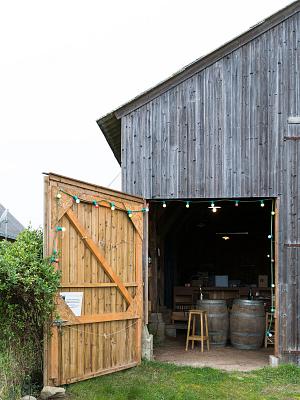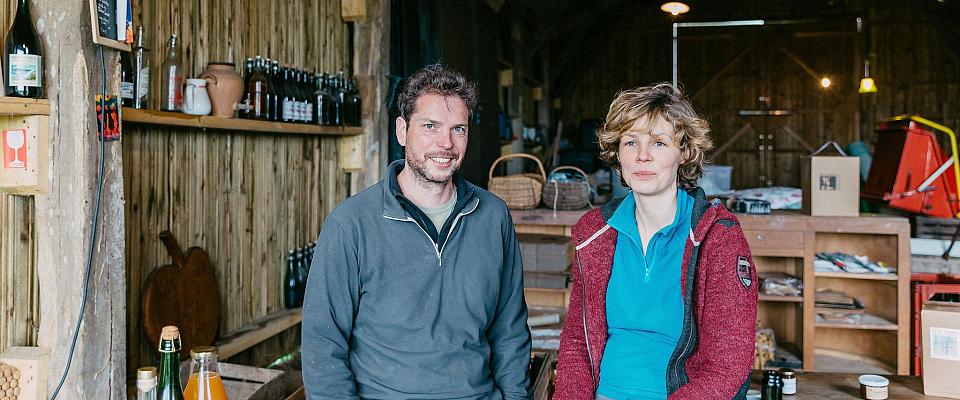 Opening times
All year round: Wednesday, 5:00 PM–7:00 PM and Saturday, 10:00 AM–12:00 PM
In July and August: Tuesday–Friday, 3:00 PM–7:00 PM and Saturday, 10:00 AM–12:00 PM
Tours
Individual visitors: free tour and tasting
Groups: please contact us
Contact
Marc & Isabelle FROCRAIN-RICHARD
Kermazuel
29360 Clohars-Carnoët
+33 (0)783 037 337
contact@desbouteillesalamere.bzh
www.desbouteillesalamere.bzh
A bit of history
In a little piece of heaven, situated between the Doelan and Pouldu marinas in Clohars-Carnoët, Marc Frocrain and Isabelle Richard created the Des Bouteilles à l'Amère cider farm in 2015.
Having grown up on farms, although they followed other careers, they became smitten with apples practically by accident: their contact with local history revived their taste for sparkling beverages and the 'terroir'.
Inspired by Patrick Gourlay and his knowledge during a one-year mentoring stint, they have set their sights on restoring the special reputation that Quimperlé and Clohars Carnoët ciders enjoy.
The perfectly ripe apples are harvested by hand in the orchards nestled on land between the sea and the Laita River. The soil is worked without any chemicals. Fermentation, using only local cultures, is deliberately slow. All cider barrels contain less than 20 mg/L sulphites, and some cider batches don't have any added sulphites at all.
The ciders, either traditional (local farm cider) or more modern (special vintages), as well as the apple juice and apple brandy, all feature big personalities.
Alcohol abuse is detrimental to your health. Drink responsibly.