Cidrerie Les vergers de Kermao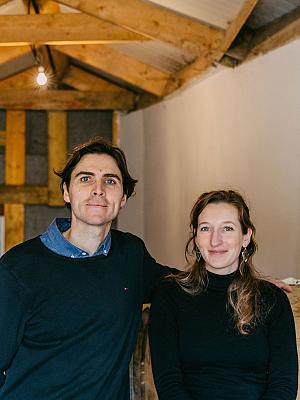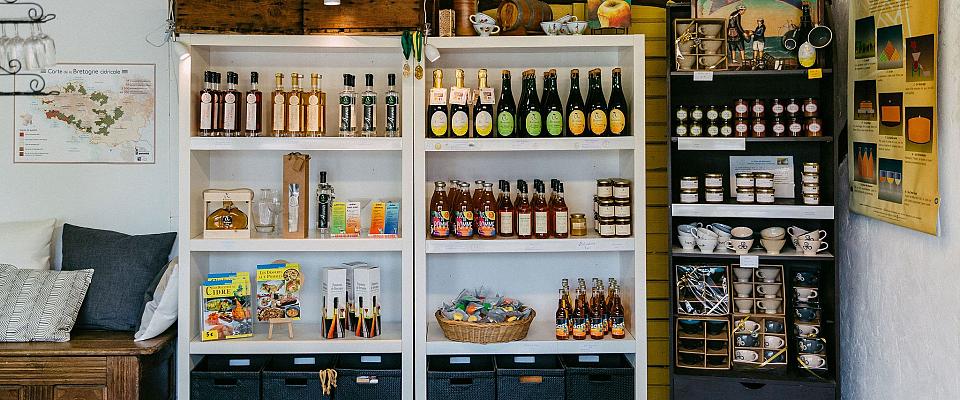 Opening times
Covid-19 Informations : Hours are susceptible to change. Orders available by email or phone.
Open all year round
May to September: Monday–Saturday, 10:00 AM–12:30 PM and 3:00 PM–7:00 PM
October to April : Wednesday-Saturday, 10:00 AM - 12:00 PM and 4:00 PM - 7:00 PM
Tours
By pre-booked appointment only
Contact
Brieug Saliou
12 hent Kermao
29950 Gouesnac'h
+33 (0)298 546 064
contact@cidre-bretagne.com
www.cidre-bretagne.com
A bit of history
The cidery is located in southern Finistere between Quimper and Bénodet, less than 1 km from the Odet River and 5 km from the Atlantic Ocean. Representing the 5th generation of farmers on the farm, Brieug has been developing the craft cider production since 2009 with the help of his parents and his wife, Marine.
The 10 ha of orchards harbour some 15 local varieties of cider apples and Brieug employs practices that foster biodiversity. The balance between cultivated and wild biodiversity is naturally preserved with hedgerows that host many species of trees and herbaceous plants. Bee hives are set up in several places to help improve pollination. The farm also features a conservation orchard with an collection of more than 80 heirloom Cornouaille varieties.
The apples are carefully selected to produce high-quality, flavourful apple juice. Cider is obtained from the natural fermentation of the pressed apples. Apple brandy ('eau-de-vie') is produced from the distillation of cider in copper stills and — for the amber-coloured products — aged in oak barrels.
Alcohol abuse is detrimental to your health. Drink responsibly.