On the road from Trévignon to Elliant
Take a day to drive between Trévignon and Elliant, explore the Pointe de Trévignon in Trégunc and visit the Cidrerie des Vergers de Trévignon. Then head to the town of Rosporden and visit the Cidrerie Melenig. Round up the day with a trip to the Kerdévot Chapel and its farmers' market on Wednesday evenings.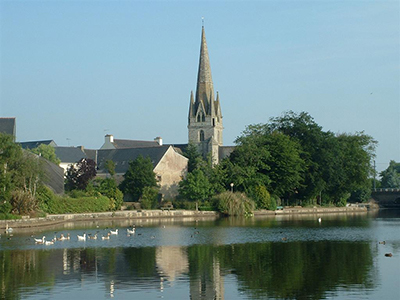 Suggested itinerary
The route
Total driving time: 48 minutes
Pointe de Trévignon → Les Vergers de Trévignon: 9 minutes
Les Vergers de Trévignon → Rosporden: 20 minutes
Rosporden → Cidrerie Melenig: 18 minutes
Cidrerie Melenig → Chapelle de Kerdévot: 4 minutes
Alcohol abuse is detrimental to your health. Drink responsibly.