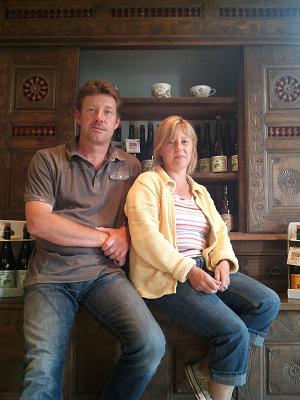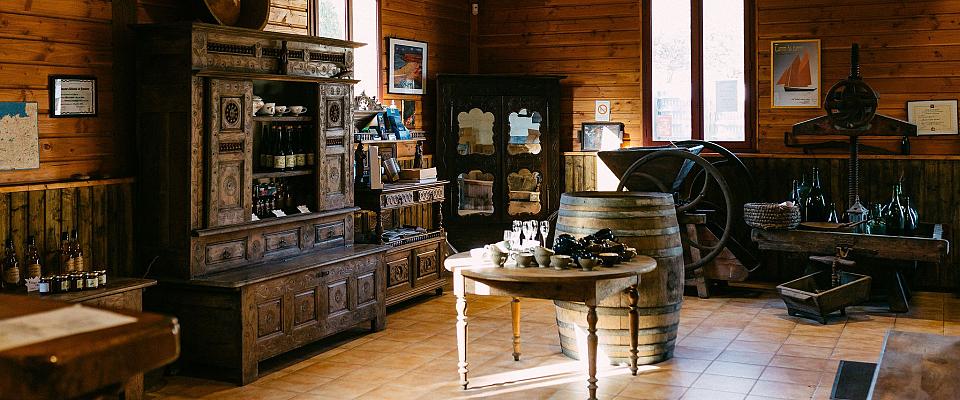 Opening times
Monday–Saturday
10:00 AM–12:00 PM and 2:00 PM–7:00 PM (6:00 PM on Saturdays)
Closed on Saturdays from October to April
Tours
For groups by pre-booked appointment only
€2/person
Contact
Goalabré Gilles
La Villeneuve,
29340 Riec-sur-Bélon
+33 (0)298 065 345
pressoirdubelon@bbox.fr
www.cidre-belon-bretagne.fr
A bit of history
For more than 25 years, Marinette and Jeannot Goalabré strove to make the Pressoir du Belon a showcase of the cider-making tradition in Riec-sur-Belon. Since then, Gilles and Annie have taken over the enterprise, giving it a new dimension while keeping the same local artisanal practices. The cidery is nestled in the eastern edge of the PDO area on the road to Moëlan-sur-Mer.
A former shipwright, Gilles Goalabré knows wood for shipbuilding as well as the wood of his apple trees. Today, he oversees 8 hectares of orchards — in transition to organic production since 2018 — and waxes prolific on the some 50 different apple varieties, including heirloom varieties established by his father.
Come meet this enthusiastic couple and experience the tranquillity of their cider farm.
Alcohol abuse is detrimental to your health. Drink responsibly.